CWD Hydraulics are a leading global supplier of hydraulics and hydraulic systems. The range of products we can supply includes pumps, motors, flow dividers, valves, hydraulic hose and fittings.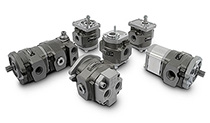 Our key service is the bespoke design of complex hydraulic systems to customer requirements.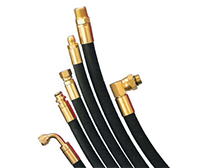 CWD Hydraulics can assist you in finding or designing a solution to fit your needs, whether you need a single component, custom designed system or any combination of those factors.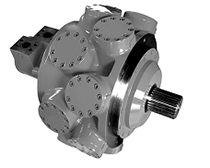 CWD Hydraulics is a company based on 60 years of combined knowledge and design.
Examples:
Rolls Royce off-shore and marine
GKN Marine, Industrial and Mobile
Terex
Caterpillar
Examples:
Design and supply of replacement pumps for steering on class 22 23 frigates
Refurbishment and replacement of lube pumps for Rolls Royce Avin and RB211 industrial engines for the off-shore oil industry
Supply of test power packs for manufacturing engine mounts for the Euro Fighter
Based on this we feel we can be of assistance at all stages from the supply of a filter, hose, pump motor, rotary flow divider or valves for any project you may be undertaking.
Projects could be anything from two stage power packs for injection moulding to compactors and shears, two-speed motors for winches either high speed, low torque to low speed, high torque and even hydraulic door bolts to hydraulic gates